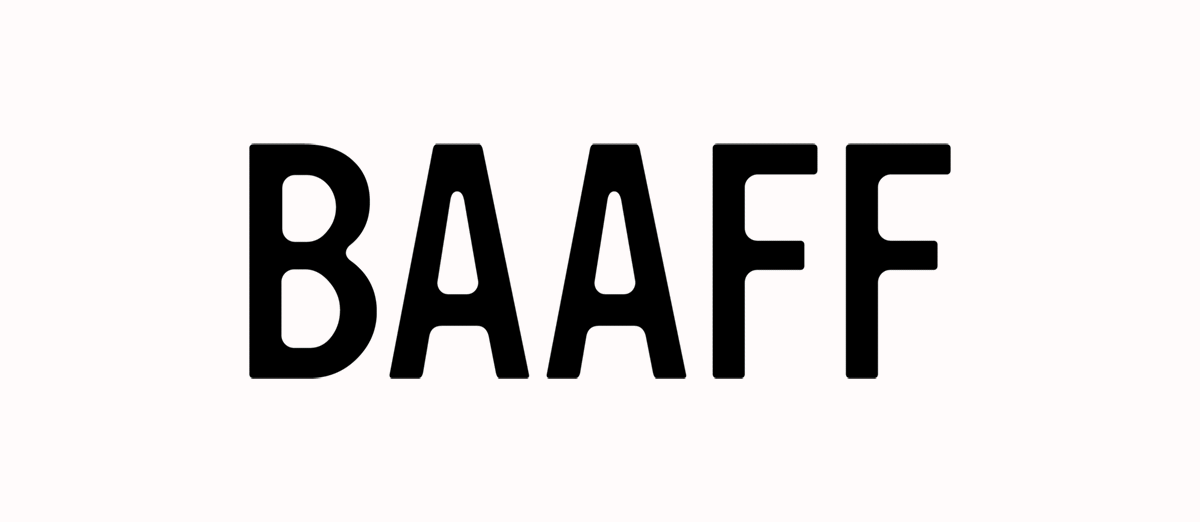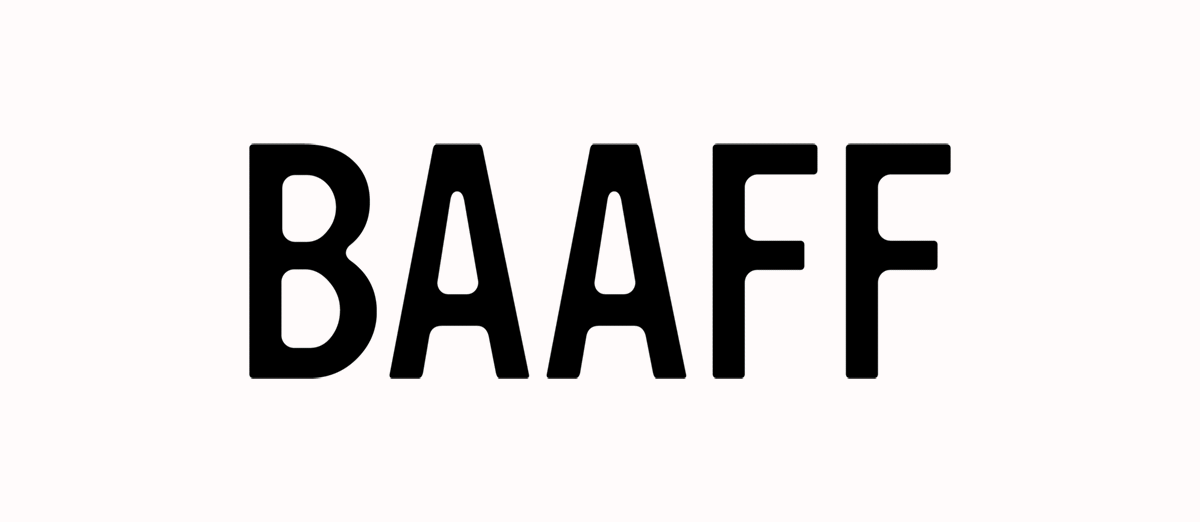 Re-branding for the Boston Asian American Film Festival
BFA Graphic Design Degree Project
With the letterforms of YWFT Ultramagnetic recalling the soft corners of film strip sprockets, BAAFF's logotype stretches to unlimited expanses, creating a modular mark that references not only wide-screen formats but also broadened horizons and perspectives. Just as BAAFF seeks to foster an open door for cross-cultural discourse, each letter reveals content like an entryway, allowing peeks into vivid captures of aspects that lie within. Its function is poignant, static or animated.
City Takeover: Copley Library
City Takeover: Copley Library
City Takeover: Innovation District
The BAAFF promotion campaign employs the regular visual heartbeat of freeze frames by joining the core letterforms with captured stills (either second by second or not). Additional information about the festival can be found at the bottom of each poster.
Boston Common
Pop-up structures in public spaces further the notion of broadening perspectives and consciously framing the life around us.
Poster promotions for Short Waves program call for entry. Top image features the corresponding memory, while the bottom image shows a snippet of the filmmaker. The logomark sits at their junction, where individual handwriting relates the memory keywords.